Enterprise Development Grant

EDG (Enterprise Development Grant) is a programme managed by Enterprise Singapore (ESG).
It is designed to help Small and Medium Enterprises (SMEs) in Singapore build internal capabilities in 3 main areas with their corresponding sub-areas:
A Section Subtitle
SME should meet the following criteria:
Is a business entity registered and operating in Singapore
Has at least 30% local shareholding
Be in a financially viable position to start and complete the project
Employers eligible for the SkillsFuture Enterprise Credits (SFEC) can also qualify for additional subsidies under the scheme.
Applications will be assessed by Enterprise Singapore based on project scope, project outcomes and competency of service provider.

EDG projects are supported on a reimbursement basis. Claims can be submitted when all project deliverables have been achieved. Claims must reach Enterprise Singapore no later than six months
from the end of the project qualifying period*.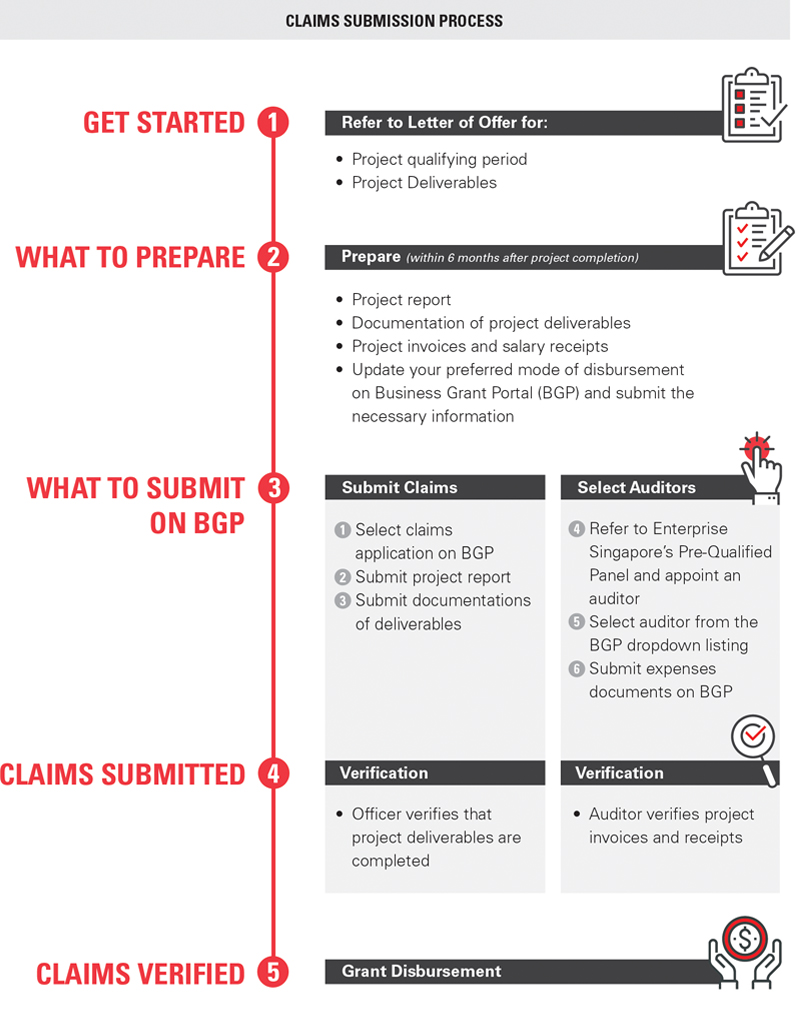 Submit an EDG Inquire
Pickup your Apps
odoo Edition:
Community Enterprise Check all Uncheck all